The Orestiadi Gibellina, away with Goodbye Rome
---
Posted on Wednesday, July 1, 2015 09:00

---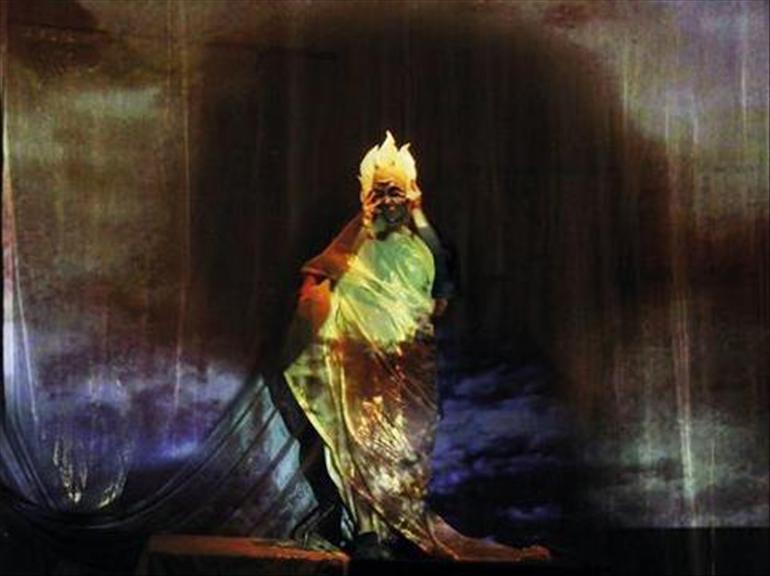 ---
Orestiadi Gibellina, to go with "Goodbye Rome"
Kicks off the XXXIV Edition of Orestiadi Gibellina, promoted by the Fondazione Orestiadi, under the artistic direction of Claudio Collovà.
It is no coincidence that the 2015 Edition begins on June 26, the date of birth of the unforgettable Ludovico Corrao, the Orestiadi was the founder, and for a month has a top-notch program: with thirteen scheduled shows, including four national premieres.
The first show of Orestiadi is scheduled, al Baglio Di Stefano. This is Goodbye Rome that is staged premiere. Edited by Campbell and Francesco La Licata/Fabrizio Lupo and Roberta Barraja; with Elisa Bonazzi (mezzo-soprano), Eva Macaggi (soprano), Gaia Mah (soprano), Myles Sahin (bass), Giacomo Serra (baritone), Michela Ciavatti (clarinet), Gabriele Maria Ferrante (cello), Francesca Fierro (piano), Michele Foresi (violin), Angelica Felix (accordion), Francesco Rocco (electric guitar), Sa Eugenioprimo (percussion); Live electronics Bernardo Steering. Directed by Gianluca Cheli.
The cost of the ticket is 10 euros, while the reduced (over 65, under 24 and owners of PMOcard) is 8 euros. Pre-sales in Palermo from Modusvivendi, via quintino sella, 79. For more information call 0924.67844 or visit www.orestiadi.it.
Produced by QuinteAttive Theatre, is a project of the ZeroCrediti Laboratory (Bologna), the Conservatory g. b. Martini in Bologna, the Accademia Di Belle Arti Di Palermo, Department of Design and applied arts, the Accademia Del Lusso – Ca Institutes headquarters in Palermo.
Goodbye Rome is the violence of hunger. A table of Diners, we already know, humanity struggled to sit at that table, which were pushed, invite, elected, chosen to eat at that table. Full of good intentions, they ate too much. And there is nothing left. Did not remain anything nor for them nor for who should still eat. And then we need a solution, a remedy, a deity can give everyone the illusion of being able to eat again. A fat cow for too lean.
And everyone will love, all the love, all the glorify. Goodbye Rome is an operation on the disillusionment and need new Divinity in the flesh that plagues our society. As motivated by good principles and hopes, we fall into the temptation of cyclically Chow down beyond what is permitted. And so, satolli and strabordanti, we prosciugarci, empty bodies wandering disoriented souls like in hell boils. We are not able to be gods ourselves, our guide illuminated path and we trust with the heat and enthusiasm, the first pig fat that seems to promise eternal life.
Atelier of Baglio Di Stefano is in the program view intitioata Ludovico Corrao: the multiple identities. Edited by the Fondazione Orestiadi and the Soprintendenza ai Beni Culturali di Trapani – regional Department of cultural heritage and Sicilian identity. Admission is free.